Lesson Update
New Year Golf Resolutions......... I want to suck less!!!!!
---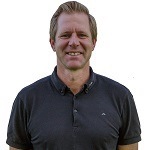 I have been super busy since the New Year helping members and clients with their golf games which is what I love to do.
Have you set any golf goals for 2022? I can help. If you want to make 2022 the year you finally get rid of that slice or whatever it is that drives you mad about golf, I can help!!!
Golf is hard, I can help you make it that little bit easier!!
Call or message me on 07813 809560 to book a session.