Shop Offers
Get your grips ready for the season... Free grip sizing MOT available now
---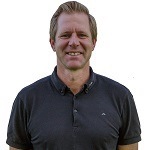 More Grip Less Slip

Within our Professional Shop, we offer a full re-grip service. We even offer a 're-grip while you wait' service at no extra charge (booking required). Sit down and let us make you a coffee while we make your clubs feel like new. Every re-grip comes with a complimentary club clean and fitting is also free. Grips start from as little as £5 per club.

So why is it important to re-grip your clubs?

Sometimes these days the golf grip is seen by many purely as a fashion accessory and less consideration is given to making sure they have the correct size and material. As with all components of the golf club, the grip should be fitted to suit each individual's needs.

Why Re-Grip? ... Over time golf grips naturally wear out and deteriorate due to factors such as temperature, dirt, oils from your hands and how tightly you hold the club. Re-gripping is also essential to make sure the correct size and materials are used.

When should I Re-Grip?... Some of the leading grip manufacturers recommend that grips are changed after 30-40 rounds or annually, whichever is sooner. Grips should also be changed when they become smooth and shiny, start to crack or begin to fade and show wear. Call in the shop for a free grip MOT and to get your hands measured to see if you are using the right sized grips for your game.
So, why not book your clubs in for a re-gripping session today by clicking the 'book now' tab below!